22 March 2020
Hello, OQSL Family, We send this note with support and hope that all the former, returning and new members of this wonderful softball league are healthy and connected during this unique time. We are keeping the league members, who are essential first responders and front line workers in a variety of healthcare and customer service fields, in our thoughts. Let's remain connected and be here for one another during COVID-19. If you need anything at all, the OQSL is here for you. Please contact us.
Unfortunately, due to COVID-19 and for the health and safety of our community, we regret to inform that our Kickoff Social Night on April 3rd is now canceled. We will monitor the situation closely and should we be able to safely reschedule our opening season social, communication will follow.
For the wellness of our members and the wider Ottawa community, please monitor reputable sources for COVID-19 updates and follow instructions from the experts at Ottawa Public Health . We encourage you all to stay safe, socially isolate or practice responsible social distancing.  Don't hesitate to reach out to the OQSL Executive via the league email if support is needed during this time.
To secure your membership to the OQSL and in the upcoming softball season, our 13th, please register, complete forms and pay online. We are a league that is first come, first serve and to secure your membership, your registration is not complete until you have completed both the registration form and paid the fee of $125. Spots are filling up fast so if you have not already done so please register ASAP.
In the coming weeks, the OQSL Executive will be making decisions regarding any adjustments needed for the new player Skills and Drills clinics, which are currently scheduled for May 3 and May 9. Please stay tuned.
Should there be any postponement of our regular season schedule, set to begin May 22, 2020, we will put out notice as soon as possible. In the meantime, follow us regularly on this website; our Facebook pages OQSL and OQSL – Community Group and on Instagram oqslinfo for season updates.
In friendship and on behalf of the OQSL Executive,
Matt Ottaviani
OQSL Commissioner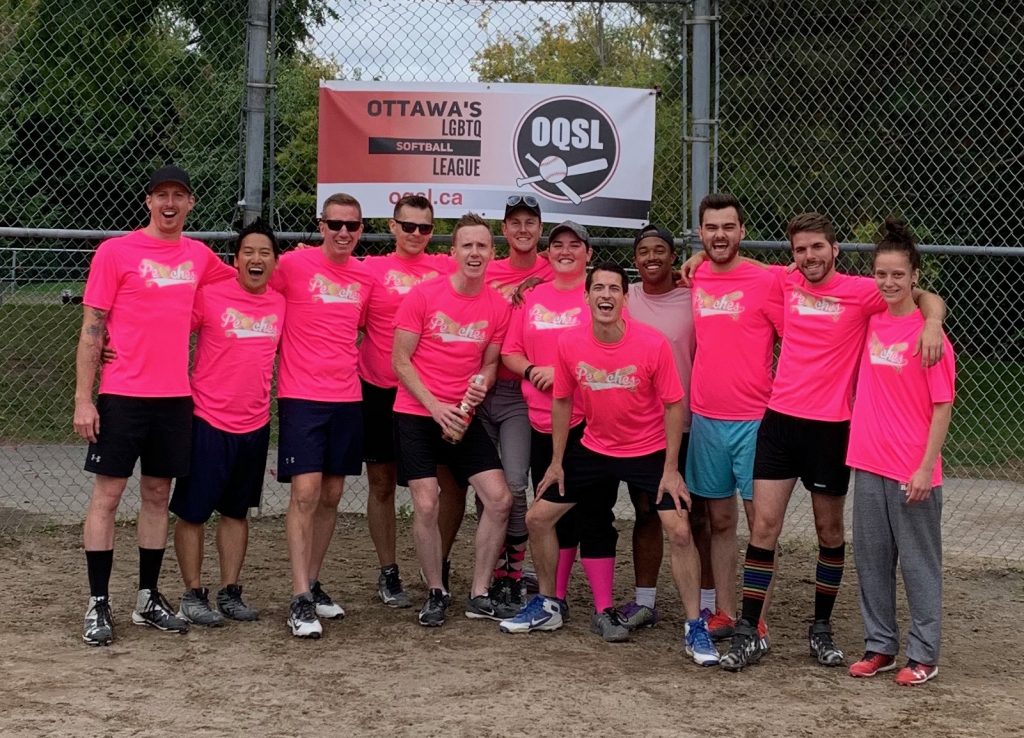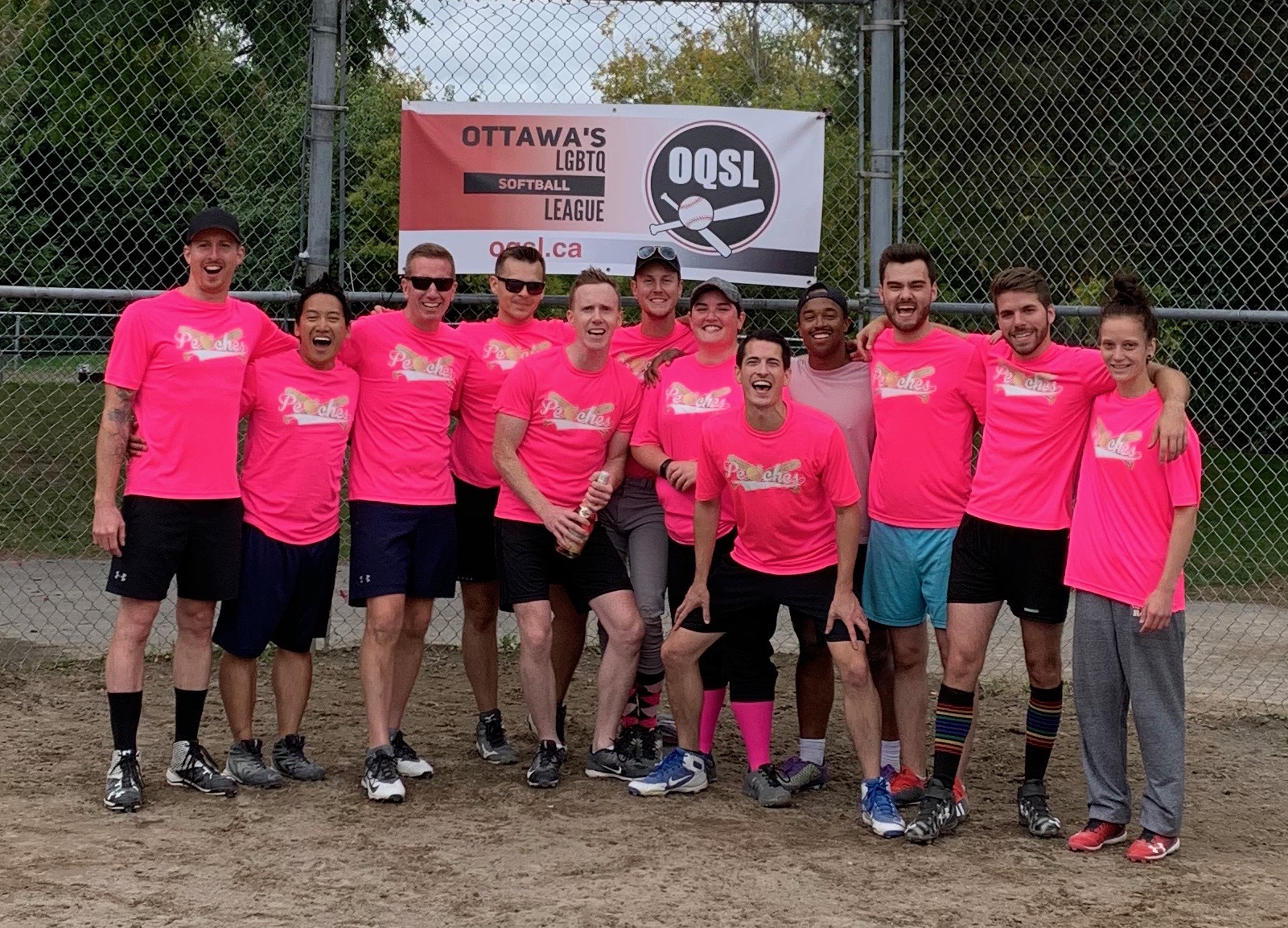 Congratulations to our 2019 Playoff Champions – The Peaches.
They became Playoff Champs the hard way by battling through an earlier loss and taking the runner-up Master Batters to the dreaded "If Necessary" game.  See their progress and that of all the teams on the 2019 Playoff Brackets Page
Congratulations to our 2019 Regular Season Champions the Backdoor Bangerz.  The Bangerz won the season in an exciting fashion winning their last 7 games in a row.  Final regular season standings are available here.