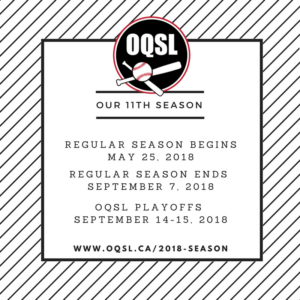 Dogs Days of Summer
The midway point of the 2018 OQSL Regular Season has passed and what an awesome season it has been to date. The parity between the teams is evident in the close games and points standings. When any team has a reasonable chance of winning on any given Game Day it makes for a fun game. The OQSL Commissioner, Matt Ottaviani, is quoted as saying "This season has been amazing thus far. Thanks to all the captains and members for making it fun, competitive, social and equal for all! We are better for having such an amazing community".
For up to date scores, standings and schedule, click here.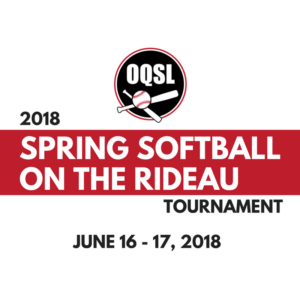 2018 Spring Softball On the Rideau Tournament
The OQSL would like to thank the participants and volunteers for making this year's tournament so memorable. It is our goal to create a fun, safe and welcoming competitive softball environment for you and we hope we achieved this and more.  Stayed tuned to this website for news on next season's OQSL tournament.