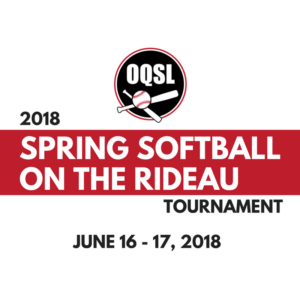 2018 Spring Softball On the Rideau Tournament
The OQSL would like to thank the participants and volunteers for making this year's tournament so memorable. It is our goal to create a fun, safe and welcoming competitive softball environment for you and we hope we achieved this and more.  Stayed tuned to this website for news on next season's OQSL tournament.
Welcome to the 2018 season!
The 2018 season marks the OQSL's 11th year as the LGBTQ+ softball league in the National Capital Region. This season is shaping up to be an amazing time and that all starts with you! Thank you for registering to play and for joining one of Ottawa's most fun communities.
Read more – here.